One year after the opening of its ATR component warehouse, Sabena technics continues its expansion and announces today the opening of its component repair shop in Seletar Aerospace Park.
With the first certified equipment planned to be released in September 2016, the 2600 sqm² facility will be focused on technologies such as avionics, hydraulics, fuel, electro-mechanics, cabin equipment, oxygen, pneumatics and aircraft structure component maintenance for several aircraft types.
"We have been present in the Asia Pacific region for over 20 years, and we have seen the market grow at a very fast pace. We needed to adapt our services and the opening of this repair facility is part of it. It will allow us to create additional capacity, reduce costs and provide better access and solutions to our customers in the region"
said Philippe Delisle, Chief Executive Officer of Sabena technics asia.
The official tenancy agreement has been signed on the GIFAS (French Aerospace Industries Association) stand at the Singapore Airshow in the presence of Mr Rodolphe Marchais, CEO of Sabena technics Group, his Excellency Mr Benjamin Dubertre, French Ambassador in Singapore and the President of the GIFAS, Mr Marwan Lahoud as well as EDB (Economic Development Board) and JTC representatives.
"We congratulate Sabena technics on the opening of their first facility in Singapore and for selecting Seletar Aerospace Park (SAP) as their choice location. Sabena technics' presence strengthens the aerospace MRO capabilities in Singapore, and provides valuable support to other aerospace companies located here. We warmly welcome them to our growing SAP community,"
said Mr Png Cheong Boon, Chief Executive Officer of JTC.
In the first step of this development, Sabena technics asia Component workshop will quickly grow up to 40 employees, certifying high standard quality services.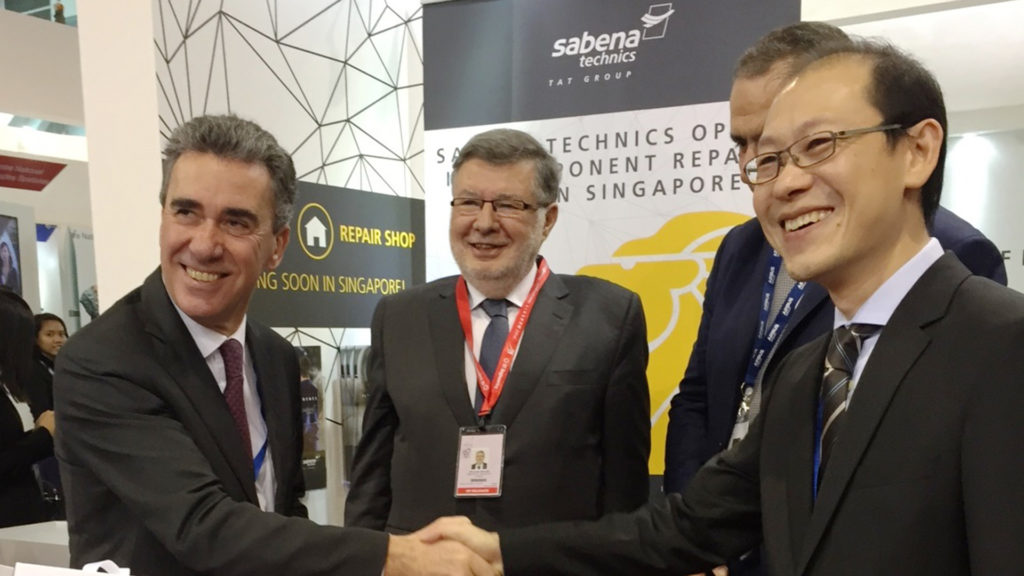 ---