Vigiplane is your security guard for aircraft on-ground and it only takes 2 minutes to set up!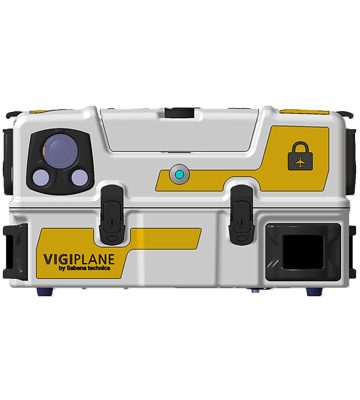 60m range and 360° detection with infrared and doppler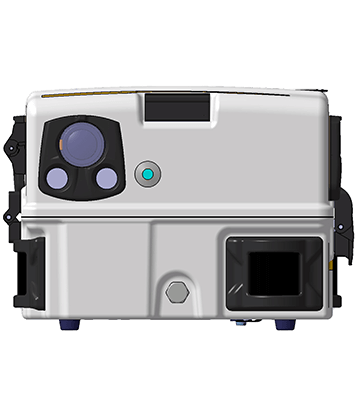 Full HD cameras with day & night vision (up to 56h recording)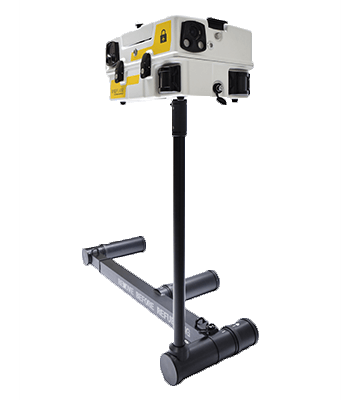 Aluminium and composite material chock
Vigiplane protects your aircraft, and it does it well
The physical sensors & video analyzer guarantee a 360° detection area with 60m range around the aircraft.
HD cameras with night vision record each intrusion whatever the time of day, the intruder's position or the duration (56h video recording).
In case of intrusion into the protected area flashing lights and buzzer are triggered. All events recording are transmitted with an encrypted connection via cellular modem (4G LTE) or satellite networks.
The Vigiplane is composed of an aluminum and composite mounting bracket (chock) which is installed on the landing gear of the aircraft.
Always keep an eye on your aircraft from your pocket
Our web app My Vigiplane is accessible from laptop, tablet and smartphone though HTTPS connection.
View, track and manage events recorded as well as your fleet and the Vigiplane configuration remotly.
Empower your team to collaborate anytime, anywhere with multiple user accounts.
Additionaly, if you need an ultimate security we can install My Vigiplane on your own server.
ACJ
BBJ
Bombardier
Cessna
Dassault
Embraer
Gulfstream
Airbus A320 family
Boeing B737 family
Airbus A300
Airbus A330 family
Airbus A340-200/300
Airbus A350 family
Boeing B757 family
Boeing B767 family
Boeing B777 family
Boeing B787 family
Airbus A350-500/600
Airbus A380 family
Boeing 747 family
If you need more information about this solution our sales team will answer your request quickly.