SQM of dedicated facilities
People dedicated to VIP programs
Modifications performed to date
From green to customized ready-to-fly VIP aircraft
To be able to go through the aircraft completion process effectively, you must rely on an expert. Our strong experience combined with our large set of skills makes us the right choice for your completion needs.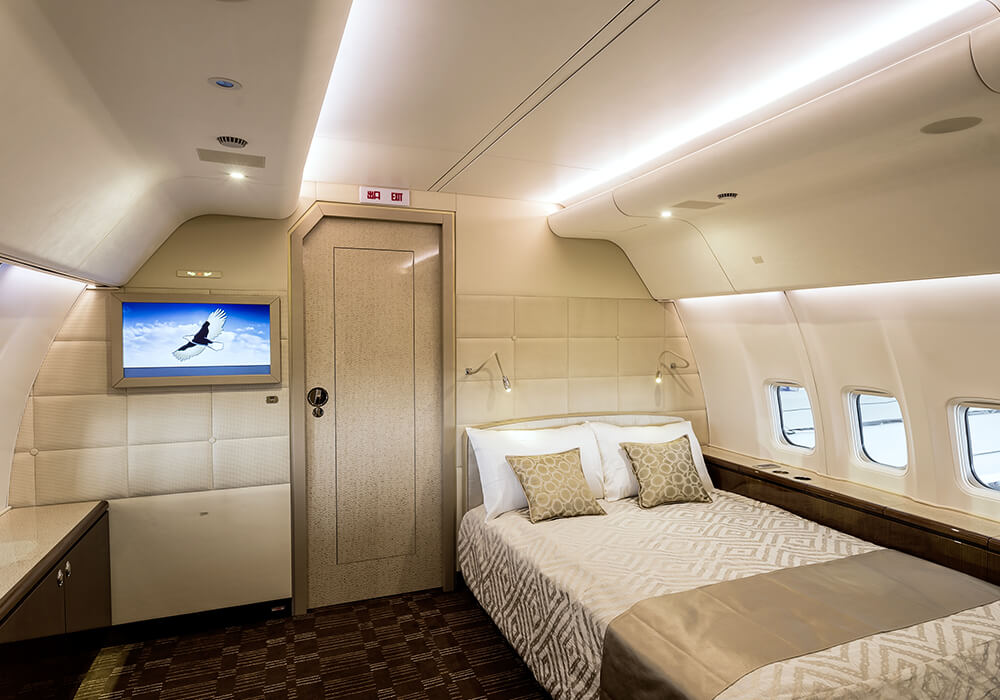 We remain by your side at all times, from the design selection of the cabin layout: Seats, flooring and other furnishings; entertainment and communication systems; humidification and nose cancelling systems; bathroom, galley and lavatory fixtures; avionics package; up to the exterior paint.
Interior and technical design selection
Conception: structure & mechanics
Electrical and mechanical kits production
Cabin and system integration
Painting solutions
Maintenance & Engineering
Test & certifications
Airworthiness and after-sales support
We benefit from extensive capabilities across an array of aircraft, from regional aircraft types to narrow and wide bodies:
Airbus
ATR
Boeing
Bombardier
Embraear
Fokker
Our 11.000 m2 (118.500 sqft) VIP completion center and offices are strategically located at the international Bordeaux-Mérignac Airport. This location is perfectly mixing the sparkling atmosphere of the sea side (golf, beach and surf) and Unesco's heritage architecture of the world's capital of wine and gastronomy.
Relying on the world famous French values of luxury and style, our team of highly skilled professional makes sure to give your aircraft the ultimate VIP treatment to enhance your interior experience, throughout all stages of your completion.
If you need more information about this solution our sales team will answer your request quickly.