Training courses available
Part 147 courses per year
Part 145 courses per year
Complete and flexible training solutions
Tailored maintenance programs are the basis for the safety of passengers and crews alike. We believe that they rely on highly trained professionals and technicians who possess an unquestionable level of expertise.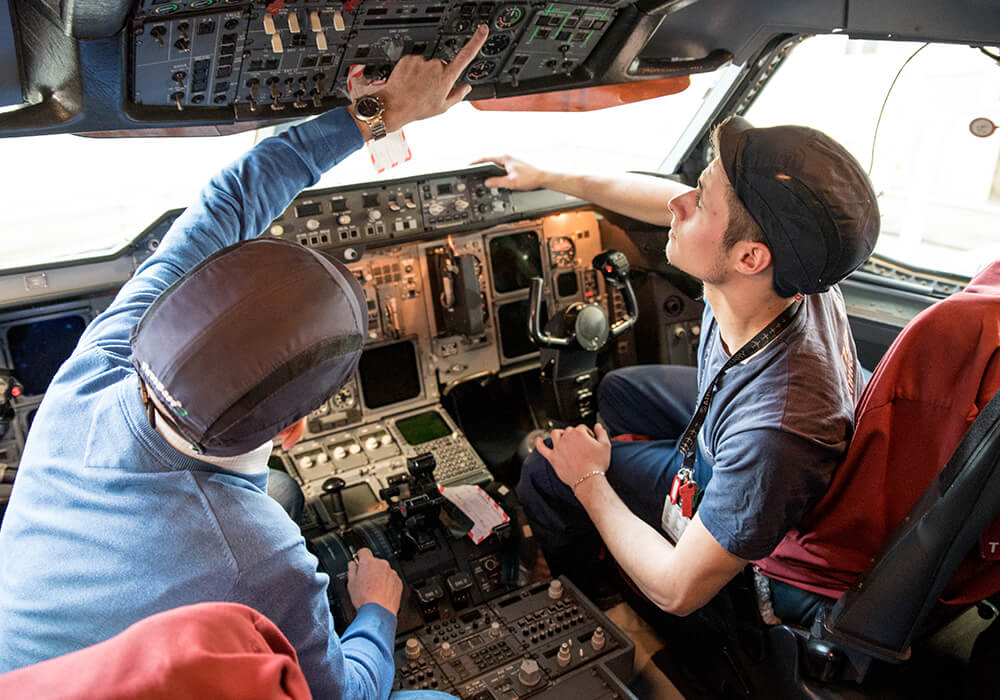 Tailored training programs
Our strong experience working on various military projects (MCO, special missions) allows us to create and develop your own customized training program according to your specific standards.
Theoretical & practical aircraft type training
Dedicated training for military special projects
Continuation mandatory training
On the job training
E-learning training
Aircraft type training (T1/T2/T4)
Lockheed C130H / L100
Falcon 10 / 50 / 200
Fokker F70 / F100
CASA 235
CL415
ATR 42-400/500 / 72-212A
KC 135
Boeing B737 CG & NG
Airbus A300 / A310 / A320 / A330 / A340
Basic & specialized training
Radar system
Medical kit
Special projects training
Engine run up
Boroscope inspection
EWIS
CDCCL / Fuel Tank Safety
Human Factors
Regulation training
If you need more information about this solution our sales team will answer your request quickly.