Sabena technics is excited for its Bordeaux site to celebrate a decade of progress and commitment to bringing innovative solutions to the aviation industry.
Exactly 10 years ago, Sabena technics acquired the EADS Sogerma site in Bordeaux thus bringing to the Group a new structure capable of providing further support to both civil and military customers.
To celebrate this milestone, an afternoon of festivities has been organized on-site bringing together over 950 people including all the site employees, management members from all of Sabena technics' sites worldwide, as well as clients, local partners and journalists. The ceremony was also attended by over 30 apprentices from Europe's leading aircraft maintenance training center, Aerocampus, a long-time partner of Sabena technics.
"We can be proud of this journey; we have given ourselves the means to remain competitive and constantly strengthen our skills to always bring our customers a larger range of dedicated solutions. Thanks to your efforts and determination, we will exceed in a few months the threshold of 700 employees, as opposed to 475 in 2006".
said Philippe Rochet, CEO of Sabena technics BOD.
During the last decade, the Bordeaux site has achieved great successes including the obtaining of the A380, B777 and A350 rating approvals, industrial investments in the workshops, development of new component capabilities, services and products.
Today, the Bordeaux facility has maintenance capabilities for most of Airbus and Boeing aircraft families as well as military aircraft like the C-130. The airframe maintenance activities are carried out within six hangars, which extend over 100 000 m² of technical facilities. Overhaul and repair services of components are provided by workshops specialized in avionics, electro-mechanics, mechanics, hydraulics, helicopter landing gear, air conditioning and fuel. All of these operational activities are supported by the company's own backshops such as sheet metal working, machining, surface treatment workshops and painting. The site also provides a broad range of modification solutions thanks to its Part 21J and Part 21G approved Design organization as well as training and technical certifications on all types of Airbus.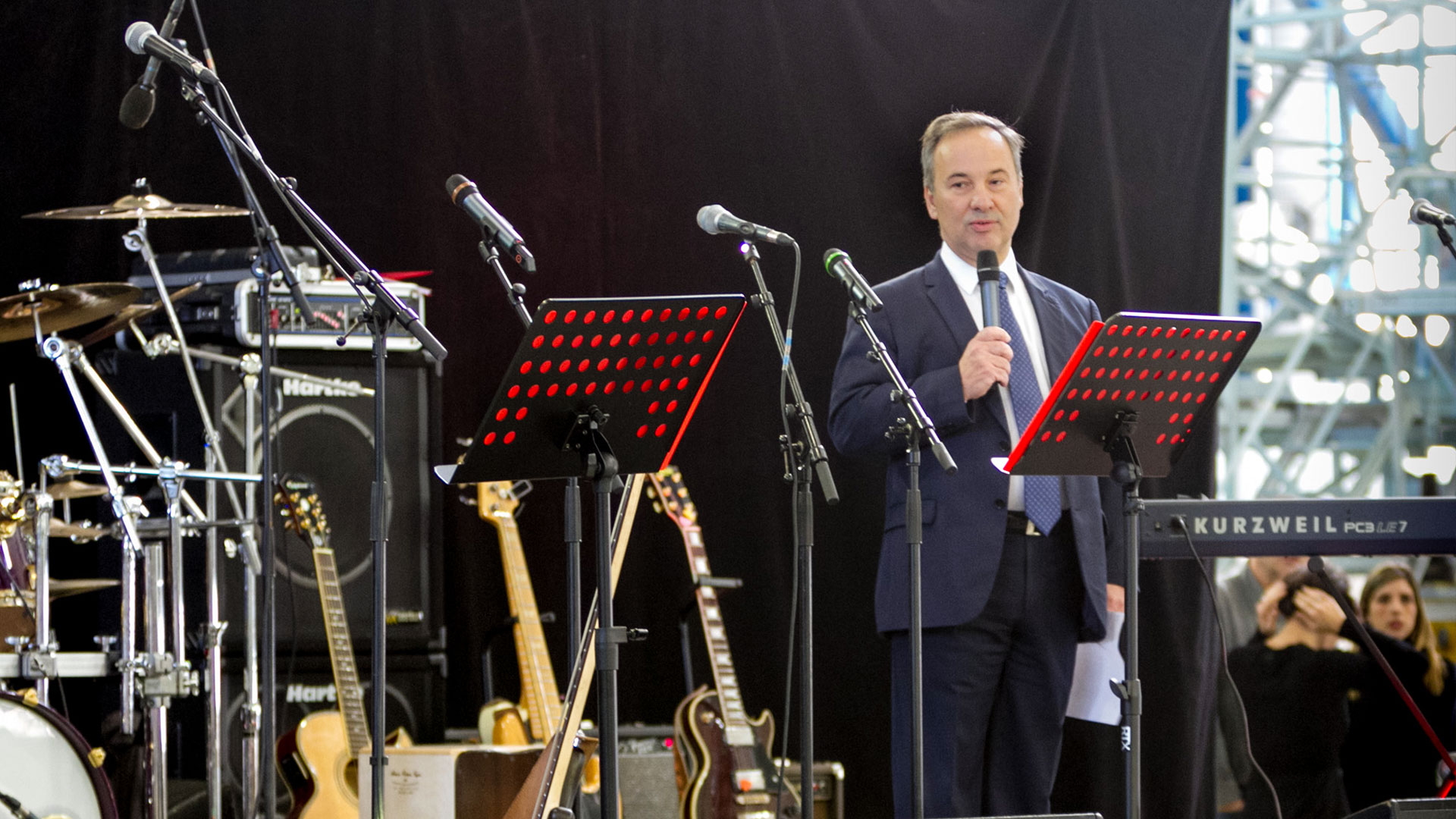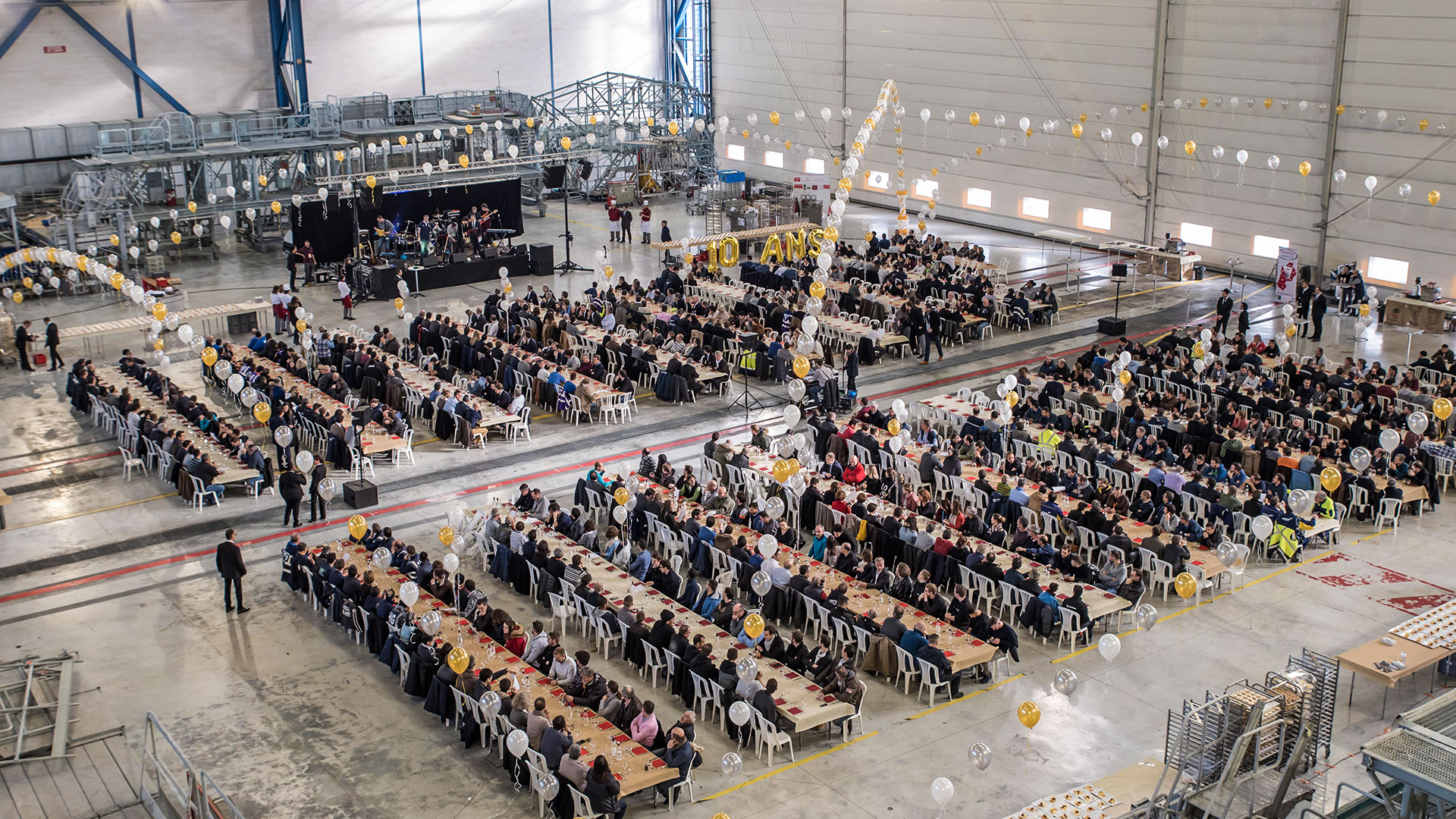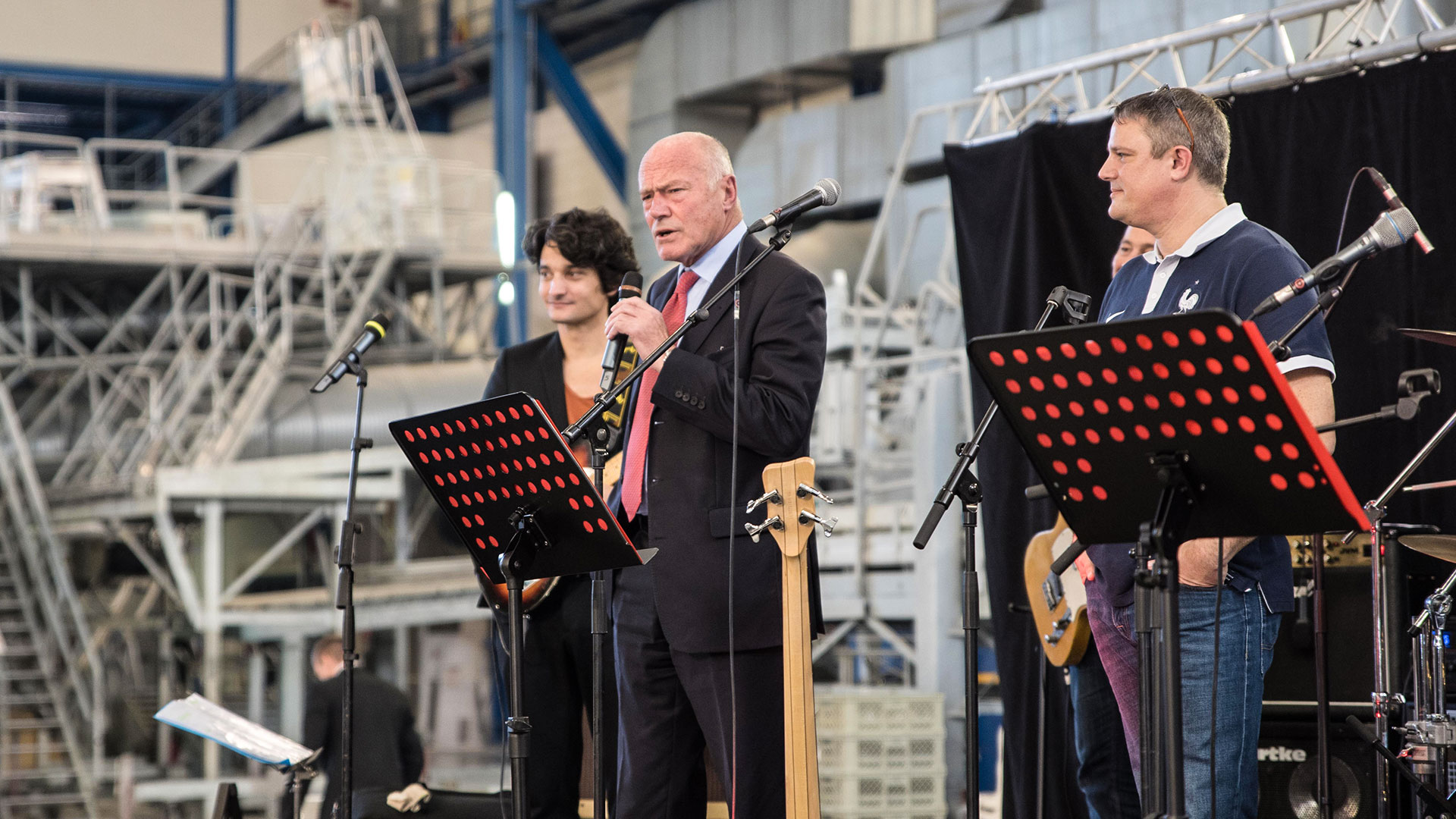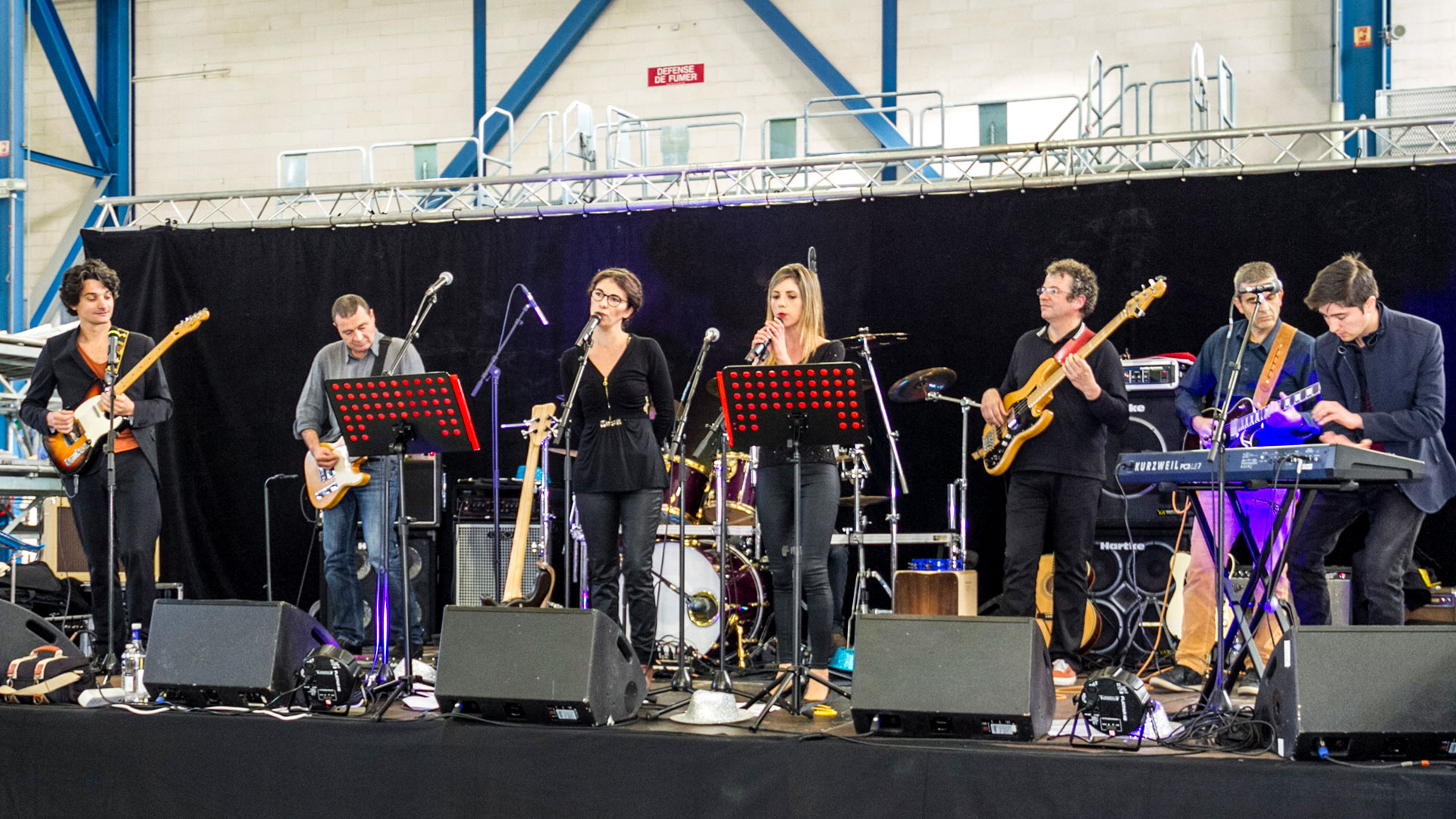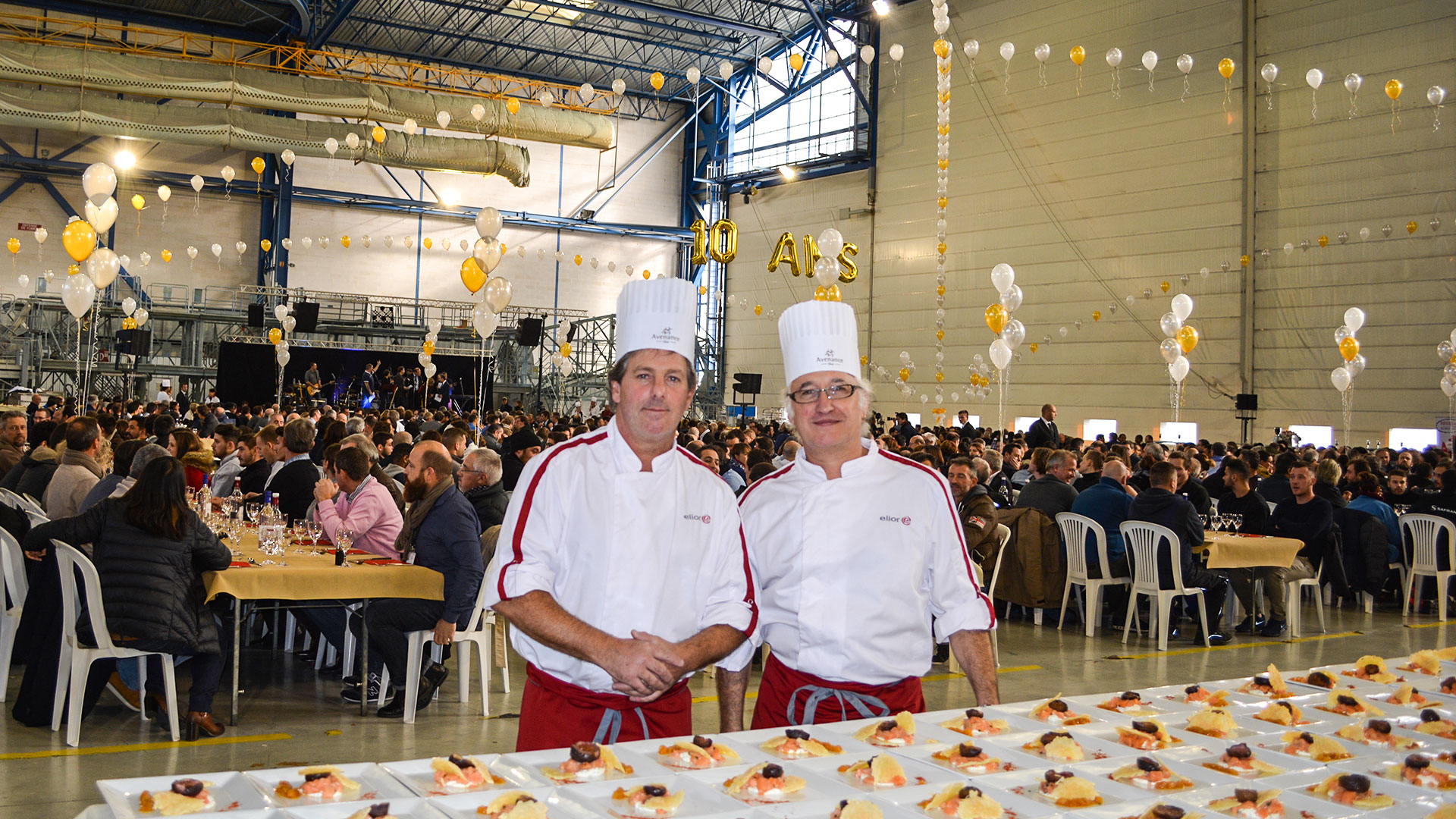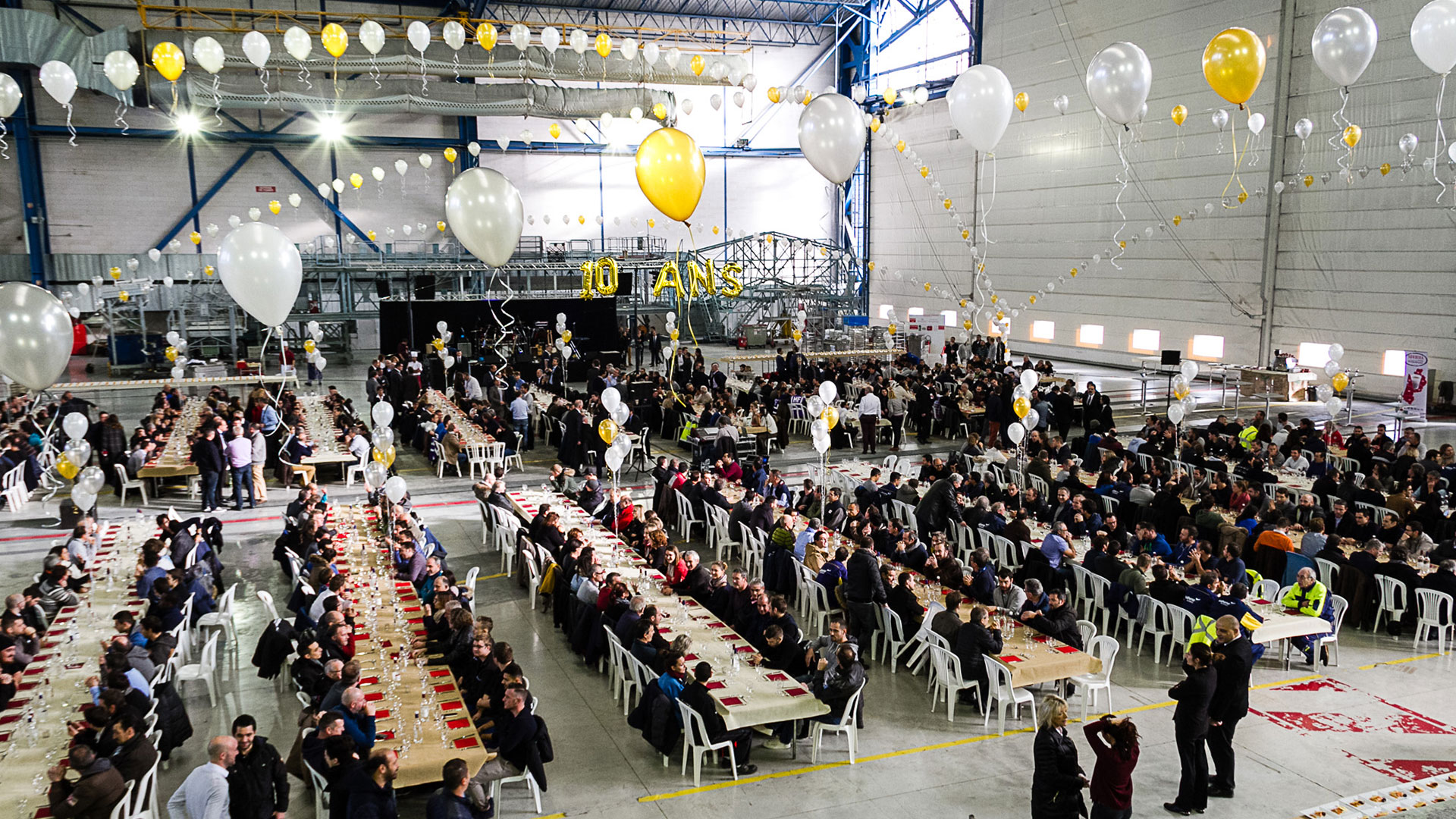 ---