In June 2013, Sabena technics has been selected by Airbus for the construction and operation of a two painting facilities based in Toulouse and dedicated to their Airbus A320 aircraft. Today, the French company will be expanding its painting capabilities by opening a third facility.
The brand new 3000 m² paintshop will be built right next to the two existing ones on the Toulouse Blagnac airport. It will be equipped with state-of-the-art technologies allowing for PART 21 qualification from aircraft manufacturers such as ATR or Airbus. Solutions will not only include painting, but also in-service aircraft repainting.
In this new facility, Sabena technics will be able to accommodate and paint up to widebodies such as Airbus and Boeing single aisle aircraft.
"This additional paintshop will allow us to reinforces our footprint in Toulouse, improve our productivity and bring us closer to our customers in the region. I am confident that our highly skilled painting teams will be able to ensure any customer with a high level of performance and quality from conception to final delivery"
said Philippe Rochet, Chief Operating Officer of Sabena technics
The construction of these new facilities will start on December 2017 and represents over 8M€ investment. The company is looking to hire and train over 30 painters for an operation start-up scheduled in late 2018.
This significant milestone reflects the company's desire to keep on developing industrial projects and its willingness to accompany major key industry players in the region.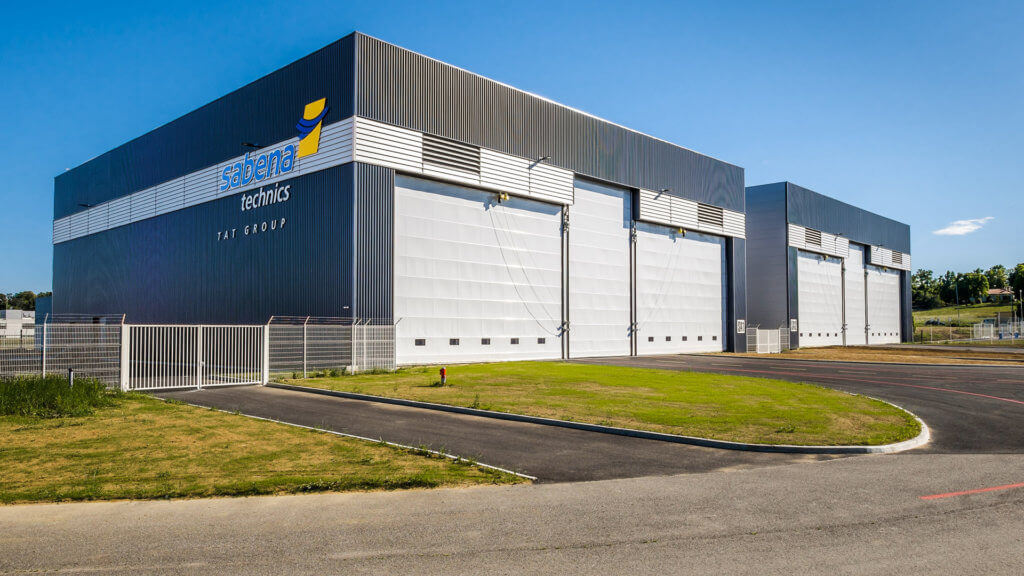 ---