MROs team up to launch component repair shop in Singapore.
AFI KLM E&M and Sabena technics have announced the signing of a partnership agreement to set up a joint venture to support A320 and ATR component repairs in Singapore's new Seletar aviation cluster. South East Asia is seeing the world's fastest growth in aircraft maintenance and AFI KLM E&M and Sabena technics already support large numbers of A320 family and ATR operators throughout the region.
A competitive response to growing demand
Setting up the joint venture will help both partners meet growing demand for MRO services throughout the region. This local entity will help curb costs and shorten TAT for client airlines, at the same time as it will allow them to benefit from the operational excellence of two market-leading MRO providers, ultimately delivering a competitive solution to the requirements of Asian airlines.
Anne Brachet, Executive Vice President AIR FRANCE KLM Engineering & Maintenance, said:
"The creation of this joint venture with Sabena technics marks a new stage in AFI KLM E&M's development of a global MRO network that combines a strong industrial home base in Europe and a growing local presence for our clients. It will operate on a complementary basis and in harmony with the existing and future Group's service centers throughout the region and with our entire component support industrial footprint, comprising Barfield in the United States, Max MRO Services in India, AFI KLM E&M Components China in Shanghai, or AMES in Dubai. South East Asia is a fast-growing market for the MRO sector, and our aim is to satisfy our customers there with solutions that are ever closer, more efficient, and more responsive, at the same time as we meet the growing needs of all airlines operating in the region."
A 50/50 Joint Venture
The 50/50 joint venture will begin operations in Sabena technics' Singapore component repair shop, which is already operational at Seletar. The shop will support its mother companies on their PBH contracts and it will also offer Time & Material component repair services on A320 and ATR fleets to third party regional customers.
Rodolphe Marchais, Sabena technics' Chairman and CEO, said:
"Our Singapore shop is experiencing very rapid growth and is gradually broadening the spectrum of its repair capabilities to meet operator needs across the region. The alliance with AFI KLM E&M is a new step in the development of our presence in the heart of South East Asia and its extremely dynamic aviation sector. Adding state-of-the art technologies on the latest generation of aircraft will strengthen our position as a leading MRO in the region, with the highest levels of performance and quality."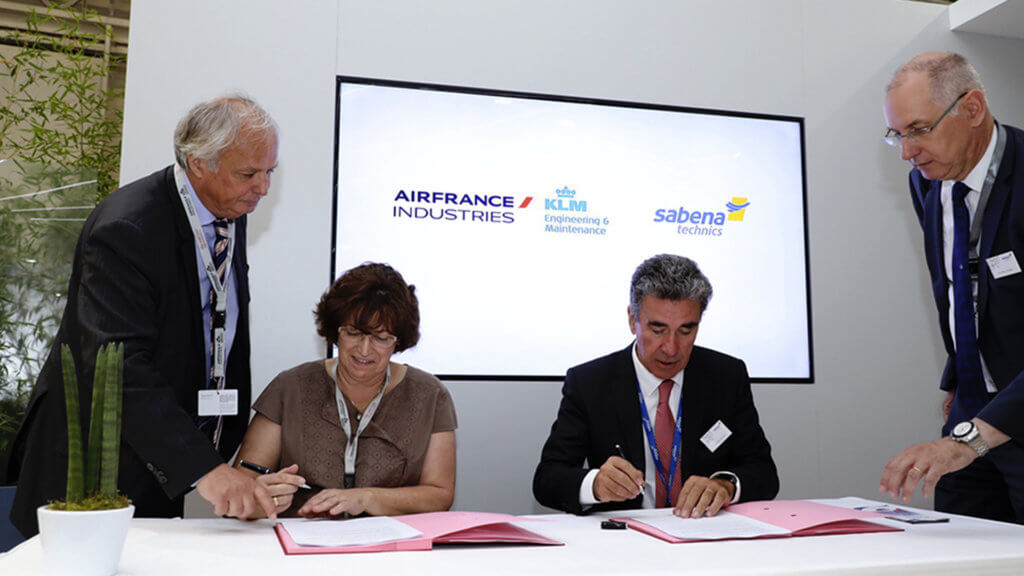 ---